VIDEO VBOX Lap Timer

10Hz GPS Data Logger and Predictive Lap Timer Display in one. The new VBOX LapTimer provides instant driver feedback, helping you find valuable improvements in lap times.Improved positional accuracy by tracking two satellite constellations instead of just GPS.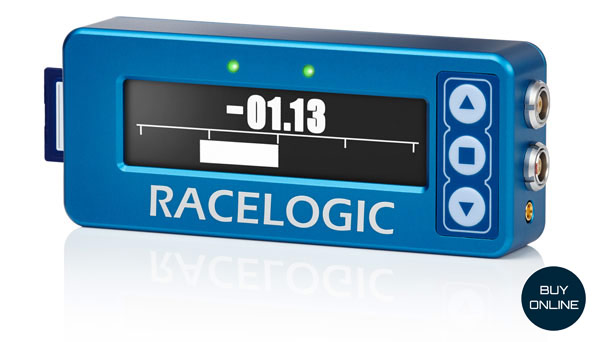 The DELTA TIME DISPLAY gives you an invaluable insight into how your current lap time compares with your fastest lap time. In addition the HIGH BRIGHTNESS COLOUR LEDs give an indication of your SPEED relative to your fastest lap.
Features
10Hz data logging to SD card
Helps to avoid pit stop penalties
Prompts you when to leave the pit box, and warns in advance if you are going to cross the line too early
Includes external GPS/GLONASS antenna

Calculates Fuel consumption
Easy operation
Motorsport Lemo connectors
Low power consumption: 1.5W
Multiple mounting options
Free data analysis software (Windows)
VIDEO VBOX
Lap Timer
£714.00